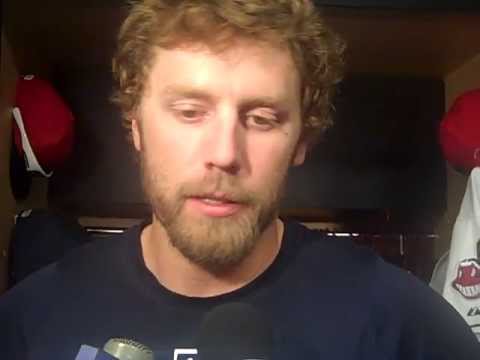 Posted Tuesday, April 30th 2013 @ 11pm
On Tuesday, April 30, Mark Reynolds continued his hot start to the season with a two-run homer and an additional hit. The Indians slugger is now hitting .301 with 8 HRs and 22 RBIs on the season. Meanwhile, the Tribe dismantled the Phillies 14-2 on Tuesday night at Progressive Field behind seven home runs. After the win, Reynolds met with WTAM 1100 Tribe reporter Nick Camino and other members of the media to talk about the victory and his hot start. Check out this exclusive video!
Click play to watch!